Ringwood Library Exhibit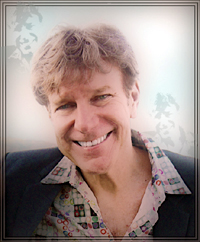 Now through May 15th, the Ringwood Public Library, in conjunction with St. Catherine of Bologna Photo, Art and Poetry Exhibition curators, presents the artwork of Ron Wohlgemuth.
As a retired former teacher of thirty six years, Ron has become free to explore the potential of his artwork to a much greater degree in the areas of experimentation and ultimately exhibition.
An avid artist since 1971, he has gone through many phases of style and approach; mainly an abstract painter, the artist has become increasingly involved in the world of digital art and it's impact on 21st century creation.
Concentrating in painting since 1972 and Computer Art since 1996; Ron has exhibited works in many venues since 1975.
Most recently, he was chosen to exhibit works of his newest digital applications in the Nyack ArtWalks of 2011 and '12 and the juried 23rd and 24th Annual New Jersey Small Works Shows in the Mikail Zakin Gallery at the Art School at Old Church, Demarest, NJ (2012/13).
In October 2012, two of Ron's works were chosen to be included in the Piermont (New York) Flywheel Gallery's first juried show entitled 'Attitude'. Being awarded second place in the judging, he was given the opportunity to display artworks in the 'Attitude Winners Show' in December of '12. Now a permanent member of Piermont gallery, Ron has continued to display his work in that venue.