Ringwood Library Exhibit
Now through March 31st, the Ringwood Public Library, in conjunction with St. Catherine of Bologna Photo, Art and Poetry Exhibition curators, presents the photographs of Paul Michael Kane.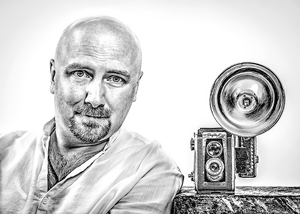 Paul Michael Kane combines his extensive background in visual communication with traditional and alternative photographic processes utilizing the latest advances in digital media.
Exhibited internationally, his works have been purchased for numerous private and public collections. He's won several "best-in-show" awards and continues to explore new technologies as the field of digital photography expands.
In 2013, Kane's work has been seen on the cover of American Movie Palaces and in the pages of Weird NJ. Kane also worked with the publishers of Weird NJ in designing and creating the popular magazine's first foray into eBooks with the release of Home State Hauntings.
This year, Kane is already hard at work producing a custom deck of playing card with 52 of his images on the card faces. Foto Grafis launches in April. He plans on following his successful deck of cards with a teaching tool called LightBox Photography Cards this summer.