Ringwood Library Exhibits

The Ringwood Library in conjunction with the St. Catherine of Bologna Patron of the Arts Association presents the photography of Cheryl Mosiello which will be on display from July 1st to August 15th, 2018.

About the Artist:
It all began with a passion for nature and animals. Photography then became my outlet to express this passion. Along the way, I have worked with numerous animal shelters, rescues, and advocacy groups to use photography to raise awareness and expand exposure. My photography has evolved as I have grown and traveled, as it has encouraged me to pause and observe every moment. I love observing the different emotions evoked from people as they view my work, since within each piece is a reflection of my soul. I am truly honored to have been invited to display my work at the Ringwood Public Library. My hometown is Ramsey NJ, and I have lived in Wyckoff for the last 22 years.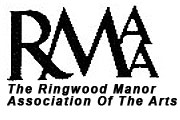 Chartered by the State of New Jersey in 1966, Ringwood Manor Association of the Arts(RMAA) is a non-profit, non-political organization with over 250 members. Membership categories are designed to give all members a chance to participate in the organization, which is dedicated to providing visual arts opportunities for interested persons of all ages. RMAA has an international membership, with the majority of our members coming from Northern New Jersey and neighboring New York state. All officers and directors are volunteers who donate their time and energy to further the Association, as do many of our members. With its home in historic Ringwood State Park, RMAA an Officially Recognized Friends Organization (O.R.F.O.) of the NJ State Park System. The Barn Gallery is located in Ringwood Manor's Carriage House and offers a showcase for artists of all media. RMAA always welcomes new members and artists.
The RMAA's 2018 Annual Open Photography Exhibition runs from August 1 – September 5, 2018. Receiving day is on Saturday, July 28, from 11am – 2pm.
http://ringwoodmanorarts.org/annual-open-photography-exhibition/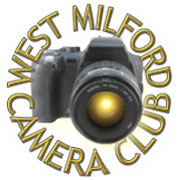 The West Milford Camera Club was founded 1987. Thier purpose is to bring together photographers from West Milford and surrounding communities for a mutual sharing of information and inspiration. They are also happy to respond to requests from our town and participate in its endeavors. During the year they hold meetings at 8:00 PM on the 1st and 3rd Mondays of the month at The West Milford Presbyterian Church at 1452 Union Valley Road in the center of town. A wide range of photographic interests are shared by the members and we keep an open mind toward the various means of creative expression. Exhibitions, workshops, speakers and field trips are some of the ways we keep ourselves involved in the craft.
http://www.westmilfordcameraclub.org/