Our Major Patrons
(Click the Logos)

Lightroom Studios is staffed with creative professionals. We are committed to exceptional service and rich storytelling. We love to tell stories that surpass "average", or "good enough". Storytelling is an art and getting to know you and your story to tell it through photos and videos is a privilege. We are committed to working and communicating with you personally every step of the way. Gathering a clear understanding of your expectations is crucial to us. We hope that through working with us you can see that we love what we do! Let's make art together.

Red Oak Packaging is a family owned and operated G7 Master Printer and is FSC Certified. The company was founded in 1964 as a photo engraver and began to offer color separation and platemaking services to support the printing industry. Since then, the firm has moved into printing and packaging production. Red Oak Packaging also provides structural design and samples to help in the assistance with its customers' packaging needs.

Taylor Rental is the premiere full service party, tent, and event rental service in Northern New Jersey. We have been proudly serving the party rentals and event rental needs of the New York Metro area since 1966. With locations in Hillsdale, Franklin Lakes, and Ridgewood we are conveniently located to serve you. We offer quality products, unparalleled service, and competitive pricing.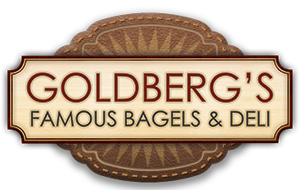 Goldberg's Famous Bagels is a family owned and operated bagel & deli brand with 3 locations in Northern, New Jersey. Offering a wide variety of Breakfast Specials, Lunch Specials, and a consistent quality that keeps its loyal patrons always coming back! All of Goldberg's Bagels are made in house, as well as the several home made and crafted Cream Cheese Blends.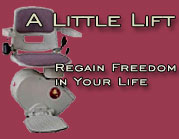 A Little Lift offers you independence and freedom in your home, office and commercial environments. Independent mobility is your nnection to the rest of the world. If you or a loved one is experiencing the challenges of limited mobility perhaps we can give you the lift you're looking for with one of our mobility solutions. We help you access every part of your home so that stairs will no longer be an obstacle. We can supply and install stair lifts, wheelchair lifts and wheelchair ramps; and we even provide rentals for short term use.

Allen Linen Supply is comprised of many people devoting themselves to supplying the best linen rental service possible today. From the laundering through the systematic finishing, people care. From counting and packaging to the attentive drivers, they want you to be more than just satisfied.
2009-2019 © St Catherine's Patron of the Arts Association