2022 Guidelines and Information for Artists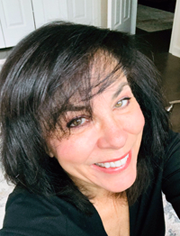 We're back!
Save the date for The 21st Annual Festival of the Arts at Saint Francis of Assisi (formerly known as the St. Catherine of Bologna Photography, Art, and Poetry Exhibition)!We will return on April 29-May 1, 2022 with the same beautiful event that inspires people of all ages, at a new location: Saint Francis of Assisi school gym, 1 Father Hayes Drive, Haskell. We will be posting the application soon.
Since we last saw you, our beloved Founder, David J. Nocera and his beautiful wife, Josephine have relocated to South Jersey. David has moved into the role of Treasurer and is a very active member of the committee. I have worked closely with David over the past 18 exhibits and have moved Into the role of Exhibition Coordinator.
It's my honor to help bring this beautiful, joyous event back to the community. We all look forward to viewing your artistic work and seeing you once again. If you have any questions, call me at (201) 314-8045 or email me at lindazanithomas@gmail.com.
Sincerely;



Linda Zani Thomas, Exhibition Coordinator
>
Dates to Remember

Application Deadline - Friday, April 1, 2022

Drop-Off Day (at Schoo lBuilding) - Sunday, April 24th -12:00 to 5:00 PM

Exhibition Day #1 - Friday, April 29th - 6:00 to 10:00 PM

Exhibitio Day #2 - Saturday April 30th- 3:00 PM to 10:00 PM

Artist Only Meet and Greet - 1:00 PM to 3:00 PM

Live Poetry Reading - 7:30 PM

Exhibition Day #3 - Sunday - May 1st - 11:00 AM to 3:00 PM

Pick-Up - Sunday - 3:15 PM

Eligibility

This exhibition is open to all professional, amateur and student photographers, artists, and poets submitting original works. Note: Artists who participated in our 2020 virtual exhibition may re-submit one of their entries into this event.

Entry Categories

Photography

Architecture, Macro, Nature/Landscape, People,Photographic Art, Still Life, and Wildlife/Animals.

Artwork

Acrylic, Digital, Drawing, Mixed Media, Oils, Pastels, Watercolor, and Scupture.

Entry Fees

Adult Artists
Art, Sculpture, and/or Photography - Two (2)entry maximum - $40.00
Combination of any art form plus up to 2 poems - $50.00
Poetry Only - Two (2) entry maximum- Must be framed and wired - $25

High School Artists (Grades 9-12)




Art, Sculpture, Photography or Poetry - Two (2) Entry Maximum - $15

Student Artists (Grades K-8)
A

rt, Sculpture, Photography or Poetry - One (1) Entry Maximum - $5

Sales

A 25% minimum donation is required on all sales and any commissioned work. Artists whose works have sold will receive a check within approximately 45 days.

Judging

Awards will be presented for 1st, 2nd, 3rd place and Honorable Mention in each category. There will be a Judge's Choice Award given by each judge.

High School and Adult Poetry will be judged separately.

Student K-8 entries are not judged. For Students (K-8), a Judges Choice Award will be given by each Judge for this age group.

A St. Francis of Assisi award will be selected by our committee for the piece of art, photography and poetry that best depicts his Patron Sainthood, Animals and the Environment.

Silent Auction submissions are not judged.

Winners will receive notification via email as soon as possible after the judging if your piece(s) of artwork has won an award. Winners are encouraged to supply a digital image (jpeg) of thier winning piece(s) so we may post it on this website.

Liability

All submissions will be handled with reasonable care. THE Patron of the Arts Association shall not be responsible for damage, loss or theft. Submitting an entry in this exhibition shall imply agreement on the part of photographer, artist, poet, or sculptor with all of the conditions outlined in these guidelines. Winning entries will be posted on our website in non-reproducible form.

Entry Preparations and Requirements

Artist Biography - We encourage artists to submit a "brief" (75 words max) biography.with their application. Bios must be received by April 1st, 2022.
In addition to your maximum entries submitted for judging, please consider donating to our Silent Auction. Identify any Silent Auction donations on the identifying label.
No Applications will be accepted or included in the program after April 1st.

Entries may not be removed until the end of the exhibition.All entries must be picked up on Sunday May 1st between 3:15PM and 4:15PM. No exceptions. We will not be responsible for artwork left behind.

Due to pastoral guidelines, we cannot accept any entry containing inappropriate or suggestive material, We reserve the right to reject pieces that depict nudity, violence, etc.

Contact Information

If you have any questions regarding your entries, contact:

Phyllis at: Phyllis@artsoul.biz - 862-377-0358 or
Sandee at:sandee@sandeebar.com - 973-506-6043.

Hanging Requirements

All hanging entries must be professionally presented and suitable for hanging, including framed with matting, gallery wrapped, Plexiglas, metal, etc.

Each entry must have our identifying label (available on our wesite or with the paper application) filled out completely and attached to the back side of the entries.

All work must be ready for hanging, complete with wire hanging support (i.e. screw eyes with wire, etc.),

Note: A fee of $10.00 will be imposed to supply wiring materials at drop-off (not for metal). No String, No Clips. NO EXCEPTIONS!