Lightroom Studios is staffed with creative professionals. We are committed to exceptional service and rich storytelling. We love to tell stories that surpass "average", or "good enough". Storytelling is an art and getting to know you and your story to tell it through photos and videos is a privilege. We are committed to working and communicating with you personally every step of the way. Gathering a clear understanding of your expectations is crucial to us. We hope that through working with us you can see that we love what we do! Let's make art together.

Taylor Rental is the premiere full service party, tent, and event rental service in Northern New Jersey. We have been proudly serving the party rentals and event rental needs of the New York Metro area since 1966. With locations in Hillsdale, Franklin Lakes, and Ridgewood we are conveniently located to serve you. We offer quality products, unparalleled service, and competitive pricing.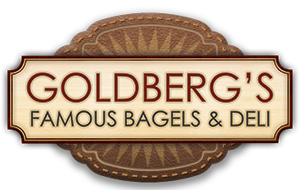 Goldberg's Famous Bagels is a family owned and operated bagel & deli brand with 3 locations in Northern, New Jersey. Offering a wide variety of Breakfast Specials, Lunch Specials, and a consistent quality that keeps its loyal patrons always coming back! All of Goldberg's Bagels are made in house, as well as the several home made and crafted Cream Cheese Blends.

We are a full service commercial linen rental company. Specializing in 31 different colors of table cloths and napkins, in 9 different sizes. We also take care of all your kitchen needs for chef appeal to aprons and kitchen toweling. We also specialize in entrance mats, logo mats and rubber kitchen mats. We have a full line of restroom products and dispensing system to fit any size bath room. We welcome one time users as well as restaurants and caterers of all sizes.
2009-2022 © THE Patron of the Arts Association